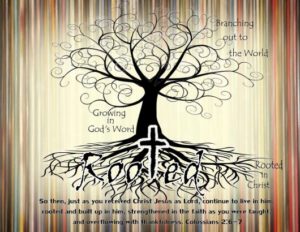 CHILDREN'S MINISTRY
Welcome!

to the Children's Ministry at Chicopee! We are committed to helping our children become "rooted" in Jesus Christ in order to have a strong foundation in the Christian faith.
This program has been created to encourage our children to dig deep in God's word by reading and learning scripture. This program encourages habits that will bring them closer to the LORD.
The Children's ministry exists to partner with parents to EQUIP children with a Biblical worldview; a worldview that looks at everything in life through the lens of what God says in His Word, the Bible.
Paul wrote to Timothy:
and how from your childhood you have been acquainted with the sacred writings (Scripture), which are able to make you wise for salvation through faith in Christ Jesus. 2 Timothy 3:15
Timothy learned Scripture and in so doing, learned wisdom – wisdom that affected all aspects of his life. Wisdom that enabled him to develop a Biblical worldview. We want to help you guide children toward developing a worldview of godly wisdom so that each word they say and each thing they do is aligned with God's Word.
Our desire is that your child will know God personally, be connected in a loving and safe environment, and engage in serving others. Our Children's Ministry is intentional in teaching kids Scripture so they understand it and have a great time as well. Our hope is that your child will love to be at church and think church is a great place to be.
We offer a nursery-5th grade ministries both on Wednesday's and Sunday's
For any further information please contact the Children's Minister, Kim Johnson, at kjohnson@chicopeebaptistchuch.com
So then, just as you received Christ Jesus as Lord, continue to live your lives in him, rooted and built up in him, strengthened in the faith as you were taught, and overflowing with thankfulness.
Sunday School
– Sundays at 10:00am
Small groups are available to our children during Sunday School. We have a class for Kindergarten through 2nd Grade, as well as, a class for 3rd through 5th grade. Each class uses developmentally appropriate methods to engage the children and give them a more thorough knowledge of God's Word.
Kids Church – Sundays at 11:00am
– We believe in the importance of families worshiping together. We encourage kids Kindergarten – 5th Grade to be with their parents in the worship service as long as they would like. However, we do offer them an opportunity to go to their own "kids church" prior to the sermon. The pastor will communicate this during the service.
Kids Ministry
– Wednesdays at 6:30-8:00pm
(Summer Hours: June and July 7:00-8:00pm)
The Kids of Chicopee Baptist also love helping other kids in need around the world. Together they collectively sponsor three kids overseas.

Aron
10 yrs old
Boy
From Uganda
Aron lives with his parents, 2 brothers, and 1 sister. His parents struggle to provide for their family.
He enjoys soccer, reading, and speaks Luo,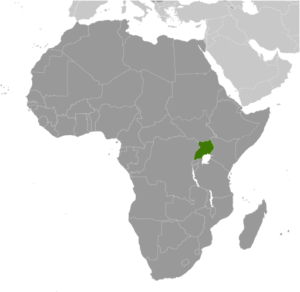 Djoonay lives with her parents, 1 brother and 2 sisters.
She enjoys math, playing with toys, and speaks Creole.

Boy
From Guatemala
Hernan lives with his parents, 2 brothers and 2 sisters. His parents struggle to provide for the family. His father is a farm laborer and his mother is a housewife.
He enjoys playing soccer, learning math, and speaks Spanish.