Chicopee-Guest
PASSWORD: Welcome2U
MINISTRY
THE CHRISTMAS PROJECT
If you would like to participate in providing a child or family with gifts and/or food for Christmas, we are now collecting donations. You may see Stephanie Parker or Stacy Richardson if you have any questions or call the office at 770-536-3761.

CHRISTMAS ROSES
If you would like a Christmas Rose placed in memory of someone special who passed away in 2018, please contact the office no later than Sunday December 16. You may contact us by phone or email. 770-536-3761 / info@chicopeebaptistchurch.com
NURSERY AND PRESCHOOL STAFFING
Sunday School Nursery/Preschool are available during the Sunday School hour every week.
12/16 Stacy & Ben Richardson
12/23 Stacy & Ben Richardson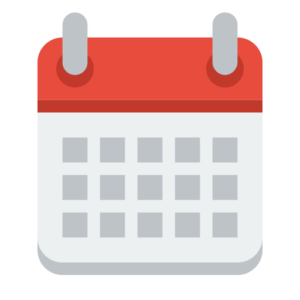 EVENTS
DECEMBER 18
2ND ANNUAL CHICOPEE WOODS ELEMENTARY SCHOOL BLOCK PARTY
We are thrilled to partner with Chicopee Woods Elementary School for their Christmas Block Party. Many of the kids in our church attend CWES, which makes this a great opportunity to come and show your support for them. This is also a great time to come and encourage the teachers and staff that dedicate countless hours to shaping the future generations of America.
DECEMBER 19
Only the "gods at War" Bible Study will be meeting Wednesday night. No other activities.
DECEMBER 24
CHURCH OFFICES ARE CLOSED FOR CHIRSTMAS AND NEW YEARS BREAK
CELEBRATIONS
DECEMBER BIRTHDAYS
DECEMBER ANNIVERSARIES
26 Mike & MaryBeth Bennett
December Counters: Buddy Anderson & Hoyt Boyd
Last Week's Tithes & Offerings: $4,074.05
Last Week's Attendance: 13 First Street Gainesville, GA 30504
(779) 536-3761
info@chicopeebaptistchurch.com
Becoming a church with ONE HEARTBEAT across every generation