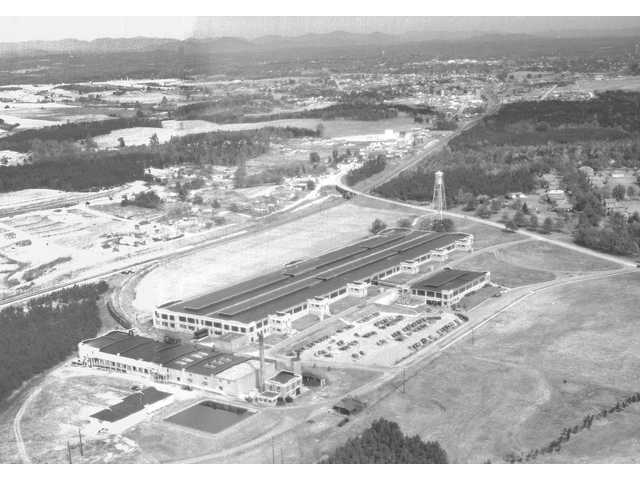 In this print from around 1930, the Chicopee Manufacturing Co., foreground, can be seen separated from the Chicopee mill neighborhood by Atlanta Highway.
Johnson & Johnson built the Chicopee Manufacturing Co. mill village in 1927. The church, Chicopee Baptist, was founded in 1928 to minister to the workers at the Chicopee Mill who were also residents of Chicopee Village in Gainesville Georgia. For the first eight years the church met in one of the rooms in the mill itself.
The first building was started in 1936 and finished in 1937. By 1998 we had outgrown the old sanctuary and had built across the street the first phase of a multi-phase worship center.
The old sanctuary is now being used for our Youth Ministry and fellowship hall.
Obviously much has changed since that time in the world and in this area. Since most of our church family drives in from outside the Chicopee community we now see our community as all of Hall County.