MEET OUR LEADERSHIP TEAMS
Our Leadership Teams
. . . working together to create a professional team environment where we all take part in impacting lives and reaching our community.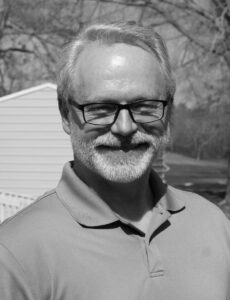 Clyde
Self
Pastor
Clyde's goal is to touch as many people as possible with the love of God so that He may bring the healing of Christ to them. To this end, he is very involved as a pastor, a counselor and a mentor. He has a strong love for people. He wants to help them grow because he believes that having a passionate and growing relationship with God is pre-eminent. Pastor Clyde is very grateful for the Bible and the Holy Spirit.
"I am passionately in love with my Lord, my wife, and my kids. I am so honored to be the pastor to people wherever I go and whoever I meet."

Worship Minister
We are currently praying and seeking the person God has for our families!
Kenny Smith
College and Career Minister
Kenny has always had a passion and a heart for the college and career age group. He believes this stage of life consists of unique challenges that require wisdom. His desire is for this to be a place where each person can grow in their understanding of God and build a foundation to life that leads to reward and little regret. Kenny and his wife Jessica love and serve with passion, compassion and with all of their heart and soul. In his spare time he enjoys podcasting, playing the guitar, singing and also serves on the Worship Team on Sunday mornings. He also has a step-daughter Ashley who is married to Kyle. Kenny and Jessica love music, sports, movies, drinking coffee and playing games while spending time with their fur babies Winnie, Lyric and Stark.
"It's up to God to how things grow and how far they go. It's up to us to say, 'I want to be faithful with what God puts in my hands'" -Louie Giglio
ksmith@chicopeebaptistchurch.com
Brian Carden
Youth Pastor
Brian has experienced his call to youth ministry when he was a junior in college. Since then, he has passionately and faithfully served youth and their parents. He is passionate about Scripture being the foundation of our life and desires youth to equipped with biblical truth for living life. Brian and his wife, Renee, love to entertain, play games, sit on our deck and watch football. He and Renee have 5 children, Lauren, Lindsey, Brian, Corryn, and Autumn. They also have 3 grand-kids as well.
"I have a very simple philosophy, but one that I learned by studying Jesus' life. Love the students and teach them God's word."
bcarden@chicopeebaptistchurch.com

Sarah Coleman
Children's Minister
Sarah has a "Here I am, send me heart". She is so excited to love and pour into children. Her prayer is that the Lord will pour out His Spirit on them, also, that they will love Jesus with all their heart and change the world around them. She is married to her best friend Jonathan. They have six amazing children.
"I am the vine; you are the branches. If you remain in me and I in you, you will bear much fruit; apart from me you can do nothing." John 15:5
scoleman@chicopeebaptistchurch.com

JayeAnna Self
Preschool Minister
JayeAnna graduated form high school during the pandemic of 2020. She realized early on that God had placed a passion in her heart for preschool kids and their parents. She is the daughter of Clyde and Jayne Self. When she is not preparing great interactive lessons for the kids, you will find her busy making things with her Cricut. All her creations are so professional and made with love. She also enjoys binge watching things with her family and loves Christ with a deep passion!
" The Lord himself will fight for you. Just stay calm." Exodus 14:14
jself@chicopeebaptistchurch.com
Buddy Anderson

Lyn Burkhalter

Richard Bailey

Chad Bruce

Charles George

Kim Johnson
You can contact the deacons by email: deacons@chicopeebaptistchurch.com